Six reasons
to choose our law firm
01
We have collected millions of dollars in out-of-court settlements and jury verdicts for our clients.
02
You will meet with one of us, not with a paralegal or secretary.
03
We have practiced law for over 40 years and will give you an honest evaluation of your case.
04
One of us will handle and negotiate your case personally, not a staff member.
05
Available 24/7. We will return your phone calls.
06
Our office locations are easy to reach from any part of the valley.
Las Vegas Personal Injury Lawyers
There are a lot of personal injury lawyers in Las Vegas, Henderson, Clark County and the surrounding areas of southern Nevada. How do you select the law firm that is right for your personal injury claim? Below are some reasons why it's the best option to have the personal injury attorneys of Koch & Brim, LLP handle your case.
Every client gets personal attention
At Koch & Brim a lawyer — not a staff member — will meet with you and personally handle your case. Whether your case is regarding an auto accident, motorcycle accident, dog bite injury in Las Vegas, or any of the other practice areas that our injury attorneys specialize in. We understand that each case is unique and needs to be planned and pursued in a way that brings about the best result for you. Only an experienced lawyer can do that and our past results and track record speak for themselves. Our legal team offers free consultations and contingency-based fees for all personal injury claims.
Offering years of personal injury experience
Our attorneys offer over 42 years of law experience. They understand Nevada law and have handled many different types of Las Vegas personal injury cases for their clients . You can see our client testimonials here. Whether your case is an auto accident, pedestrian accident or even a premises liability case, we can help fight for you!
Trust Las Vegas Injury Lawyer
We have gained a great reputation in Nevada and have accreditations from the Nevada State Bar Association, Clark County Bar Association, Nevada Justice Association, The Million Dollar Advocates Forum, and Martindale Hubbell to name a few. We represent clients throughout southern Nevada and Clark County, including the cities of Las Vegas, Henderson, North Las Vegas, Boulder City, Mesquite and more. Contact us for a free consultation and case evaluation with an experienced Las Vegas personal injury attorney.
Case Results
Our goal is to bring about the best possible result for our clients as soon as possible. We work directly with our clients to pursue a case strategy that will bring about the maximum recovery.
View More Results

motorcycle accident
Seven figure structured settlement for motorcycle accident victim after successful trial.

truck accident
Seven figure settlement for commercial truck accident victim with back surgery.

premise liability
Seven figure structured settlement for victim of condo complex fall.
client testimonials
"Wonderful! Awesome! Bill Brim and his staff are caring and compassionate. They took care of every little detail and I am so happy I chose them."
merrie
"They were very helpful throughout my case. Bill always called to check up and make sure I was doing okay after my accident. Always had great communication with me all throughout. Great experiences with Koch & Brim!"
kayla
"I was very satisfied with the services of your office, whether it be your professionalism or attention to details. If in the event I require your services again in the future, you can be sure that this office will be my first stop. Thank you very much."
jared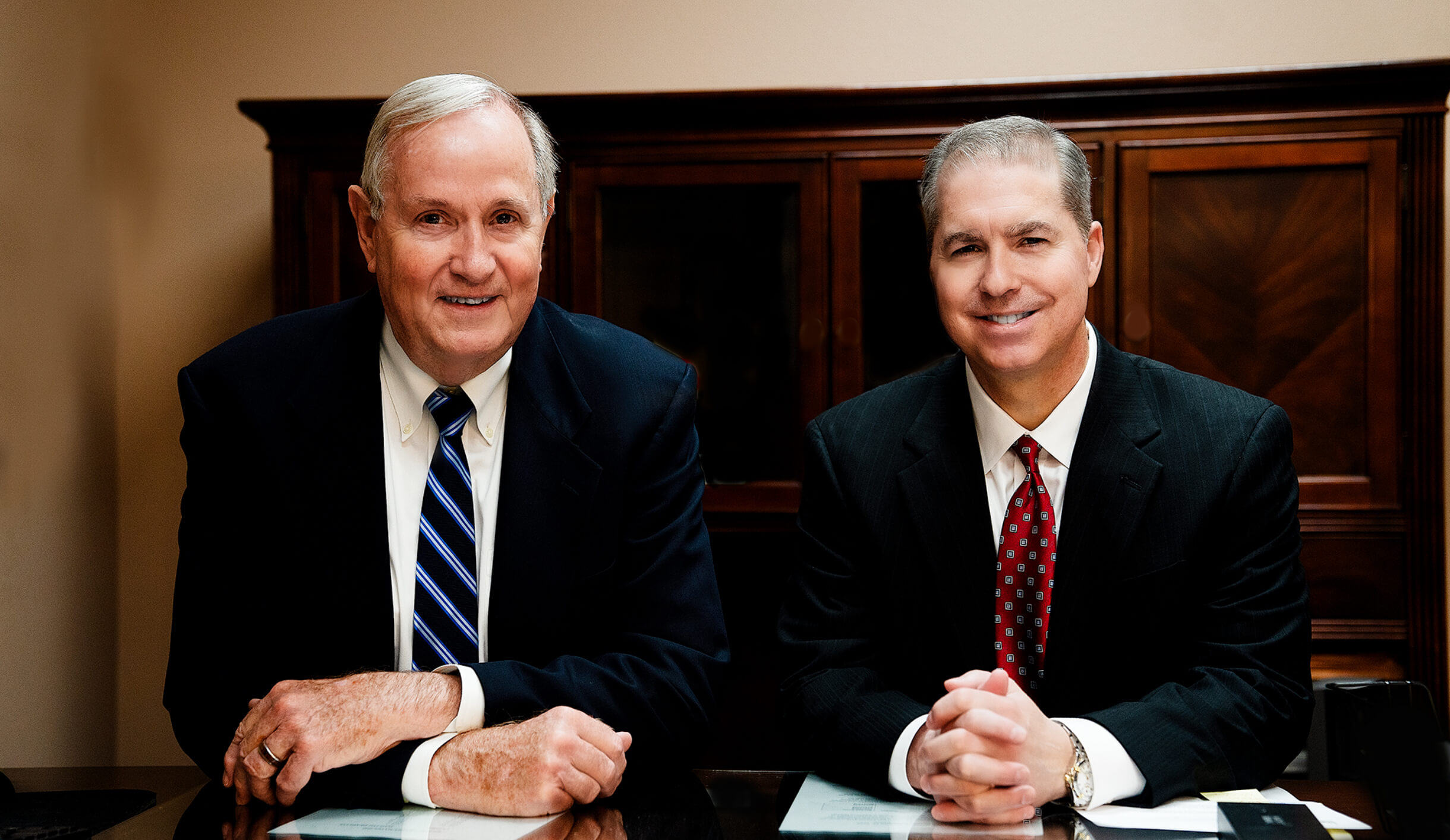 Experience The Koch & Brim Difference
even if the police don't investigate your accident, we can help
Every personal injury lawsuit will have unique elements that will make it differ from other cases. However, there are some primary factors that will be considered in determining the amount of compensation to pursue for accident victims. They are as follows:
Pain or Suffering. If your personal injury has left you with long or short term discomfort, you can factor this into your financial compensation. Even if the pain is emotional, the Las Vegas accident attorneys at Koch & Brim can help you determine what you are entitled to.
Medical Bills. Even very minor injuries can rack up extensive medical bills. You might need to consider not only the previous medical expenses, but also factor in any additional medical treatments that you will need for your injuries.
Loss of Wages. If your serious injuries are severe enough, they might keep you from returning to your previous job functions in the same capacity. If you were forced to take an extended period of time off of work to recover, you can factor in the missing wages and loss of earning capacity.
It is always recommended to seek medical attention immediately after an injury, just in case there are any major or unforeseen complications. That being said, you should contact an injury lawyer as soon as you safely can. A lawyer can take on necessary communication with the insurance company and all other parties while you focus on getting medical care.
Be sure you don't wait too long, though. There is a limited period of time called the Statute of Limitations, in which you can legally submit a claim for injuries. In the state of Nevada, the standard statute of limitations for filing a Personal Injury case is 2 years, according to Nev. Rev. Stat. § 11.190(4)(e) (2016). For a Wrongful Death claim, it is also 2 years, according to Nev. Rev. Stat. § 11.190(4)(e) (2016).
What is negligence? – In a Las Vegas personal injury case, there usually exists a responsible party that failed to meet certain safety requirements and resulted in the accident or injury. This is considered "Negligence." If the courts determine that the responsible party failed to meet these requirements, then the victims involved would be liable for damages. The easiest example of this is car accidents. Partial fault can also be a factor in cases in Nevada, so a percentage of fault would have to be determined for both parties, and factored into the compensation amounts.
At Koch + Brim
You will work directly with an actual attorney from the very start of your case.
Unlike many firms where a paralegal meets with the new client and the attorney comes in at the end to shake the new client's hand for 1-2 minutes.
Meet Attorneys
We ARE open to serve you during the coronavirus outbreak and available to help.  Please call us at (702) 451-3900 so that we can discuss your case with you, or contact us here.