Las Vegas Motorcycle Accident Attorney
Too many other drivers just do not see motorcycles – and that can cause accidents with serious injuries. At Koch & Brim, our Las Vegas motorcycle accident lawyers represent accident victims who have been injured in bike accidents because of the negligence of others. Get in touch with us today to schedule a free consultation to discuss getting compensation for your injuries.
Why Choose Us?
We are premier motorcycle accident attorneys in Nevada. Our attorneys have been trusted with complex and high-stakes injury claims for over 42 years.
Our law firm has accreditations from the Nevada State Bar Association, Clark County Bar Association, the Million Dollar Advocates Forum, Martindale-Hubbell, and more.
Our goal is to bring about the best possible case results on behalf of each client that we represent. We have successfully resolved thousands of cases using tailored legal strategies.
Las Vegas Motorcycle Accident Quick Links
Protecting the Personal Injury Rights of Motorcyclists in Nevada
A trucker backing out of a driveway may see cars, but fail to see a motorcycle. A car making a left turn may wait for cars to pass and then turn in front of a motorcycle. Most motorcycle riders are aware of the danger and take extra caution. But even with a heightened level of care, accidents happen.
Serious injuries
In a crash, the driver or passenger is highly vulnerable to serious injuries. Multiple bone fractures can require surgery and time to heal. Neck and back injuries can happen. Road rash is painful and can be made more serious by infection. Even with a helmet on, a hard impact can cause head injury and traumatic brain injury and could lead to large medical expenses. A spinal cord injury can result in life-long care needs. At our law firm, we have a strong understanding of medical issues and can arrange for you to see the right doctor after your accident injury even if you don't have medical insurance.
Personal injury lawyers
Because motorcycle accident injuries can be very serious, it is essential to work for maximum compensation in a personal injury claim. Our Las Vegas personal injury lawyers have over 40 years of combined experience. We know how to protect your personal injury rights and how to negotiate effectively with insurance companies and recover compensation. If you were involved in an accident with an uninsured or underinsured driver while on a motorcycle and your motorcycle insurance policy does not have uninsured/underinsured motorist coverage on it, we can still make a claim if an insurance policy on a car or other vehicle in your household has uninsured/underinsured motorist coverage.
Out-of-state bikers
Nevada is a popular destination for individual bikers and groups of bikers. If you were injured in a motorcycle accident while visiting Nevada, we can represent you. Contact us and tell us about your accident before you negotiate with the insurance company. Our Las Vegas motorcycle accident lawyers offer free initial case evaluations.
Motorcycle Attorney William Brim Discusses their Accident Cases
Contact a Motorcycle Accident Attorney in Las Vegas
Koch & Brim are the experienced Las Vegas motorcycle Accident Attorneys that will help you! Contact them today in either their West or East Las Vegas, NV offices. Call (702) 451-3900!
What Can a Motorcycle Accident Lawyer Do for You?
A motorcycle accident attorney in Las Vegas can take care of every legal task that is required of you as a crash victim and personal injury claimant. Do not underestimate how complicated these cases can be. Your lawyer can handle the crash investigation, collection of evidence and eyewitness statements, determination of fault, depositions, discovery, claims filing, insurance settlement negotiations, a personal injury trial, and more. Your lawyer will create the ideal legal strategy for your motorcycle accident case while you focus on healing from your injuries.
If you're unsure of whether or not you need to hire a motorcycle accident attorney to represent you, consider what you and your family have on the line after a collision. In general, if your injuries are serious to catastrophic, it is important to hire a lawyer, as these injuries can generate medical bills far into your future. Statistically, even after you pay attorney's fees, the odds are high that you will recover greater financial compensation for your motorcycle accident with assistance from a lawyer than if you represent yourself.

Motorcycle Accident Statistics in Nevada
Between 2015 and 2019, 297 motorcyclists lost their lives on Nevada roadways. This amounts to 18.6% of the total number of fatal accidents that took place in Nevada in the same time period. The overwhelming majority of these motorcycle crashes took place in an urban setting at 77%, versus the remaining 23% that took place in rural areas. According to 2020 data from the National Highway Traffic Safety Administration, motorcyclists were 28 times more likely than passenger car occupants to die in a crash per vehicle mile traveled, and almost five times more likely to be injured.
Most Common Causes of Motorcycle Accidents in Las Vegas
Determining the cause of your motorcycle accident is one of the first steps that you will take in an injury claim. This is because Nevada, like most of the 50 states, uses a tort-based insurance law. This law states that the person or party at fault for an automobile accident is financially responsible for the related property damage and victims' medical bills. No-fault states, on the other hand, require all injured parties to seek financial benefits from their own car insurance providers, regardless of who caused the crash.
Some of the most common causes of motorcycle wrecks in Las Vegas are:
Distracted driving
Texting and driving
Failing to keep a proper lookout for motorcycles
Driving while impaired
Drowsy driving
Speeding
Failing to yield the right-of-way
Violating traffic laws
Making unsafe lane changes
Making illegal turns
Following or passing too close to a motorcycle
Road-rage or aggressive driving
An unsecured truck load
These are all examples of driver-related causes of motorcycle accidents in Nevada. Some collisions, however, are caused by other factors, such as a defective motorcycle part or roadway hazard. A comprehensive investigation of your motorcycle crash may be required before you can understand the cause of your accident and determine who is legally responsible. Our lawyers at Koch & Brim, LLP have the resources and capabilities to thoroughly investigate your motorcycle accident and determine fault.
Who Is Responsible for Paying for a Motorcycle Crash in Las Vegas?
Once you understand who or what caused your motorcycle accident, you or your lawyer can file a personal injury claim against this party in pursuit of fair financial compensation for your losses including costs related to medical treatment and a reduced earning capacity. If a motor vehicle driver crashed into you after breaking a roadway rule, for example, this will be the party named as the defendant in your motorcycle accident claim. All drivers in Nevada must carry minimum amounts of liability car insurance to pay for accidents that they cause.
Other parties that may be named as defendants in your motorcycle accident case in Las Vegas include the government, private property owners, motorcycle part manufacturers, and a business or employer. Nevada has a comparative negligence law that allows multiple parties to share fault for an accident caused by negligence. In a case with multiple defendants, they will each be allocated a percentage of fault for the motorcycle accident and be required to pay an amount equivalent to their degree of fault.
Nevada's Comparative Negligence Law and the Motorcyclist's Fault
Nevada's comparative negligence law will also come into play if the defendant uses a defense stating that the motorcyclist caused or contributed to the traffic collision. In Nevada, a crash victim can be found partially at fault for the accident and still receive financial compensation. As long as the victim is less than 50 percent at fault for a motorcycle accident, he or she will still be eligible for compensation.
The courts will reduce the plaintiff's recovery by his or her percentage of fault. For example, if the plaintiff would have received $50,000 for his or her losses but was found 15% at fault, the award would be reduced by 15% ($7,500) to $42,500. If the motorcyclist has the majority share of fault, however, he or she is barred from financial reimbursement entirely. If you believe you caused or contributed to your motorcycle crash in Las Vegas, don't assume you are ineligible for compensation.
Drunk or Buzzed Driving Related Motorcycle Accidents
In 2017 there were 62 motorcycle accident deaths that involved a motorcyclist under the influence of alcohol in the state of Nevada. Here's a breakdown of the accidents, based on their Blood Alcohol Content Level (or BAC): BAC Higher than .08+ = 26% BAC Higher than .01+ = 16% The State of Nevada prohibits motorcycle riding with a blood alcohol concentration (BAC) of .08 percent or above. For more information about this, please view our page about drunk or impaired driver accidents in Las Vegas.
Motorcycle Accidents Data Relating to Helmet Use
In Nevada, there is a universal law that requires that all motorcycle riders have to be wearing a helmet. However, even though this is an important piece of protection, it does not protect every rider from sustaining injuries or even death. In 2018, only 60% of fatal motorcycle accident deaths were people that were wearing motorcycle helmets. 36% of them were not wearing a helmet at the time.
Compensation Available for a Motorcycle Accident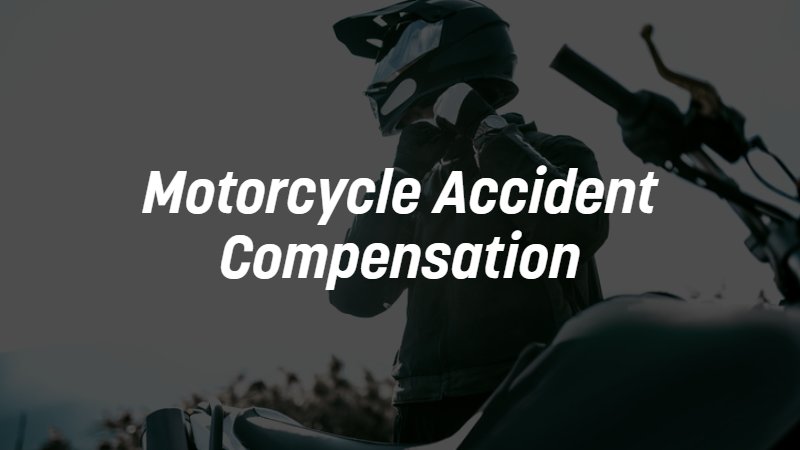 If you get into a motorcycle accident in Nevada and successfully hold one or more parties financially responsible, you can receive compensation for your related losses. The value of your case will depend on the severity of your injuries and losses, as well as factors such as the number of defendants and the amount of insurance coverage available. Civil law allows you to recover both economic and noneconomic losses, including:
Medical expenses
Property damage
Disability accommodations
Losses of income
Motorcycle damage
Pain and suffering
Emotional distress
Punitive damages
Our attorneys at Koch & Brim, LLP can help you create a comprehensive list of the losses that you suffered in a motorcycle accident to submit in a demand letter to an insurance company. We will give you an accurate evaluation of your case's value including any possible punitive damages. Then, we will help you negotiate for maximum financial compensation using proven legal strategies against an insurer. We can also take your case to trial in Clark County for better results if the insurance company is not treating your case fairly.
Statute of Limitations on a Motorcycle Accident Claim in Nevada
You have a maximum of two years from the date of your motorcycle accident to file a personal injury claim under Nevada's statute of limitations. If you don't file your case by the deadline, you will lose the opportunity to recover compensation, with only some exceptions. This is why it is important to speak to an attorney as soon as possible after a motorcycle crash.
Contact Koch & Brim, LLP about your motorcycle accident case in Nevada. Our law firm offers free consultations! Call us in Las Vegas today! (702) 451-3900
Recent Client Review:
"I was very satisfied with the services of your office, whether it be your professionalism or attention to detail. If in the event I require your services again in the future, you can be sure that this office will be my first stop. Thank you very much." – Jared