Las Vegas Brain Injury Lawyer
The brain is the most complex organ in the human body, responsible for memory, sensory perception, breathing, temperature regulation, and every process that regulates the body. Any injury to the brain can cause a significant impact on victims and their families. Some brain injuries result in permanent damage and require around-the-clock care. The Las Vegas brain injury lawyers at Koch & Brim, LLP understand the effects of brain injuries and want to help you obtain the financial support you need for ongoing medical care and other costs brought on by the injury. Contact us today for a free case review to learn more about how we can help.
How Can a Las Vegas Brain Injury Lawyer Help?
The Las Vegas brain injury lawyers at Koch & Brim, LLP can help you with every aspect of your claim, including:
Coordinating medical care with doctors and specialists to ensure you receive top medical care
Helping you gather documentation and medical records that establish liability and prove the extent of your injuries
Identifying all potentially liable parties and available paths of compensation
Calculating the full extent of your economic and non-economic losses brought on by the brain injury
Negotiating for maximum compensation through a settlement
Representing you in court, if necessary, to help you collect fair compensation
Reach out to our skilled Las Vegas brain injury lawyers for help as soon as possible to take immediate steps to protect your legal rights.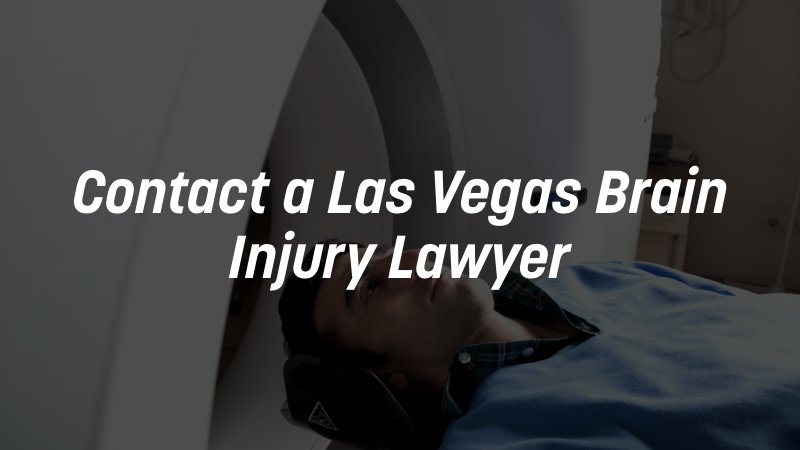 Common Causes of TBI
The Centers for Disease Control and Prevention (CDC) states that traumatic brain injuries (TBIs) are a major source of death and disability in the United States. The CDC reports that most TBIs are caused by a blow to the head or a penetrating injury. According to the CDC, there were more than 223,000 TBI-related hospitalizations in 2019, which does not even include TBIs that were only treated in the ER, primary care, or urgent care. More than 64,000 people died from TBIs in 2020. Every day, 611 people are hospitalized and 176 people die from TBIs.
Some people are more susceptible to TBIs than others, including older individuals, children, males, and athletes.
Falls are a leading cause of TBIs, which are responsible for about half of TBI hospitalizations each year.
Common causes of TBIs include:
Workplace injuries
Assaults
Gun violence
Sports injuries
Symptoms of a Brain Injury
There are three types of TBIs. Each type has different symptoms.
Mild TBI
People who suffer from a mild TBI or concussion can often recover safely at home. However, it is important that these injuries are diagnosed because a person who suffers a TBI may be more susceptible to later brain injuries. Additionally, a person with a mild TBI can begin receiving the medical care they need.
Common symptoms associated with mild TBI include:
Loss of consciousness for a few seconds to a few minutes (though a person can have a mild TBI without ever losing consciousness)
Headache
Sensory problems
Nausea or vomiting
Fatigue
Dizziness or problems balancing
Speech problems
Drowsiness, difficulty sleeping, or sleeping more often than usual
Problems remembering or concentrating
Feelings of being confused or disoriented
Changes in mood
Moderate TBI
A person who has a moderate TBI may experience any of the symptoms associated with a mild TBI or more pronounced symptoms, such as:
Loss of consciousness from a few minutes to several hours
Persistent headache
A headache that worsens over time
Repeated vomiting or nausea
Inability to wake up
Seizures
Convulsions
Draining of clear fluid from the ears or nose
Loss of coordination or balance
Severe confusion
Unusual behavior
Weakness or numbness in the extremities
Slurred speech
Severe TBI
Individuals who suffer from a severe TBI may have any of the symptoms of a mild or moderate TBI. However, some people go into a coma or have other consciousness disorders. Individuals with a severe TBI may require ongoing medical care.
Children's Symptoms
TBIs in children are sometimes missed or misdiagnosed because children may have difficulty communicating their symptoms. It is important for parents to be vigilant after their child suffers a blow to the head so that a TBI can be properly and promptly diagnosed.
TBIs can affect brain development in a child. Brain injuries can affect a child's learning, thinking, self-regulation, and social participation. Symptoms to look out for in children include:
Seizures
Changes in sleep or eating habits
Difficulty paying attention
Persistent crying
Irritability
Drowsiness
Loss of interest in favorite things
Types of Compensation Available for Brain Injury Victims
Brain injuries can require ongoing medical care for the rest of the victim's life. Victims may also experience various losses that negatively impact their prospects for the future. Through a Las Vegas personal injury claim, you may be able to seek compensation for:
Medical expenses – Brain injuries can often be catastrophic injuries that lead to long-term disabilities. You can seek compensation for your past, present, and future medical expenses. This may include compensation for emergency care, specialist visits, medicine, rehabilitative therapies, and in-home care.
Lost earning capacity – Many TBIs leave victims unable to return to work or the same line of work after the injury. You can seek compensation for the difference in the amount of expected earnings after the injury versus anticipated earnings before the injury.
Replacement services – If the victim provided services to the family, such as cooking, cleaning, or transportation, you can seek compensation for the cost to replace these services.
Pain and suffering – You can also seek compensation for pain and suffering, mental anguish, and lost quality of life.
An experienced brain injury lawyer can examine the circumstances surrounding your case and explain what its potential value may be.
Time Limit to File a Brain Injury Case
All personal injury claims must be filed within the applicable statute of limitations. This is the time limit by which a claim must be filed. Most personal injury cases must be filed within two years of the accident date in Nevada. If you fail to file your case before this time limit expires, you can lose your right to recover compensation from the at-fault party as the court can dismiss your case for an untimely filing.
Schedule a Free Consultation with an Experienced Las Vegas Brain Injury Lawyer
If you or a loved one suffered a brain injury, the Las Vegas brain injury lawyers with Koch & Brim, LLP can fight for the compensation you deserve. We work on a contingency basis, so you do not owe us anything for our services unless and until we recover compensation on your behalf. Contact us today to set up a free case review.