Las Vegas DUI Accident Lawyer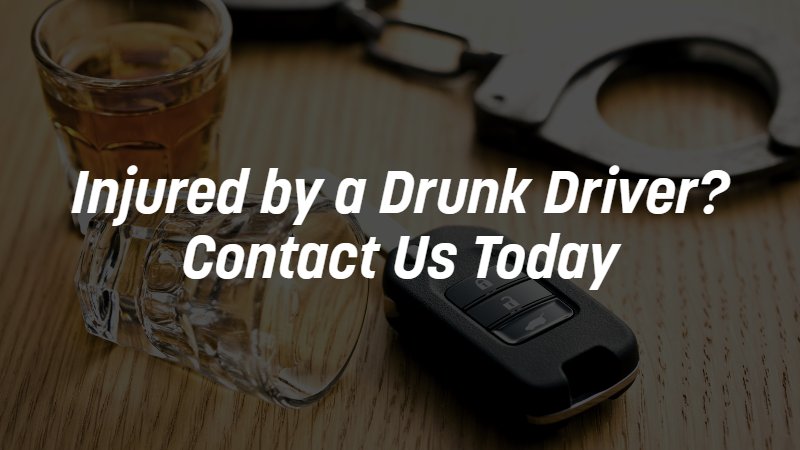 The Las Vegas DUI accident lawyers at Koch & Brim have extensive experience representing the victims of drunk driving accidents. From drug-impaired and alcohol-impaired drivers, to drivers under the influence of prescription drugs. Since the damages are often high, our attorneys aggressively seek the highest compensation possible for the victims.
Why Choose Us?
We have practiced personal injury and DUI accident law throughout Nevada for over 40 years.
Our attorneys have collected millions of dollars in settlements and jury verdicts.
Your DUI accident case will be handled directly by an attorney, not a staff member or paralegal.
We will give your DUI accident case individual attention and a personalized legal strategy.
Our Las Vegas DUI accident lawyers operate on a contingency fee basis. No recovery, no fee.
Why Victims of DUI Accidents in Las Vegas Need Attorneys
A collision involving a drunk driver can inflict life-changing injuries on a victim. These accidents are frequently catastrophic, meaning the injuries involved will impact a victim for a long time or permanently. In these scenarios, it is essential to trust an attorney with your case. This is the only way you can ensure an auto insurance company doesn't take advantage of you. If you represent yourself, you may be an easy target for an insurer to refuse fair financial compensation.
Negotiating or litigating for full financial compensation for a DUI accident is not the only benefit that you can get from hiring an attorney. You will also have greater mental peace to focus on healing from your injuries. You can rest and relax while your attorney takes care of complicated legal processes for you, such as DUI accident investigation, evidence collection and claims filing. The right DUI accident lawyer will make sure that you have everything you need to recover and move forward.
Nevada's Drunk Driving Laws
As is the case in all 50 states, Nevada has laws that prohibit driving under the influence. Nevada Revised Statute Section 484C.110 states that it is unlawful for any person to be in actual physical control of a vehicle on a highway or public road while being under the influence of an intoxicating liquor or controlled substance. The law defines being under the influence of liquor as having a concentration of alcohol of 0.08 or more in the driver's blood or breath.
If a driver is found guilty of driving under the influence in Nevada, he or she is subject to penalties such as driver's license suspension, fines and jail time. These are the potential consequences of a criminal case against the drunk driver. If the driver caused a car accident while under the influence of drugs or alcohol, he or she may also face civil penalties. A civil case can force a drunk driver to pay for crash victims' medical bills, property repairs and other losses, generally through the driver's insurance company.
Drunk Driving Accidents in Nevada
Drunk driving accidents are all too common in Nevada. In 2017, according to the Nevada Office of Traffic Safety, 37 percent of fatal accidents in Nevada involved someone with a blood alcohol content (BAC) of .08 or higher. For the family dealing with serious injuries or a wrongful death caused by a drunk driving accident, improved statistics mean nothing. The grief and loss are what matters.
Punitive damages
In Nevada, people injured by drunk drivers can ask for punitive damages – damages over and above what would be typical in a case that did not involve drunk driving. Why? In a drunk driving case, the driver put others at risk the moment he or she got behind the wheel.
Insurance and other assets
We will pursue the maximum insurance coverage available from all sources to compensate you fairly. If there is not enough insurance we can investigate whether the drunk driver has assets to provide additional compensation.
Uninsured drunk drivers
Someone who is irresponsible enough to drive drunk may also be irresponsible in paying insurance premiums. In cases where the driver is uninsured, our Las Vegas car accident lawyers will investigate what assets are available to pay the damages and can pursue an uninsured motorist claim for compensation on an insurance policy available to the victim.
Most Common Injuries From Drunk Driving Accidents
When high speed is involved, accidents and injuries can be devastating. When alcohol is added to the mix, catastrophic accidents happen. Drunk drivers often do not hit the brakes before the time of impact. They may also be guilty of reckless driving behaviors that increase the severity of an accident, such as running red lights or driving the wrong way on a one-way road. Here are some of the most common injuries people sustain due to drunk driving accidents:
Broken Bones
Soft-tissue injuries
Internal injuries
Lacerations
Whiplash
Regardless of the nature of your injuries, you may be eligible for financial compensation from the drunk driver's insurance company. Our lawyers at Koch & Brim have experience handling many different types of injury claims in Las Vegas and throughout Nevada. We understand how to hold intoxicated drivers accountable, as well as how to obtain maximum financial compensation for clients with severe to catastrophic injuries.
How to Prove a Drunk Driving Accident Case
If you get injured in a DUI accident in Nevada and wish to seek financial compensation for your losses, it will be up to you as the plaintiff to prove your claim. According to the civil justice system's burden of proof, you or your lawyer must establish that the other driver was intoxicated and that this was the proximate cause of your accident using a preponderance of the evidence. This threshold means "more likely than not," or likely to be true with at least a 51 percent certainty.
You will need to provide clear and convincing evidence of the other driver's fault for a drunk driving accident to recover financial compensation. Evidence to support your DUI accident case may include:
A police officer's report of the crash
The driver's arrest records
Photographs or videos
Police officer body cam footage of the traffic stop
The results of a field sobriety test
Blood, breath or urine alcohol test results
Eyewitness statements
Surveillance footage showing the driver at a bar or drinking alcohol
A DUI conviction against the driver in the criminal courts
An experienced DUI accident attorney in Las Vegas can help you preserve and collect evidence. Your attorney can interview eyewitnesses, for example, and collect copies of key documents, such as the police report and your medical records. The sooner you contact an attorney about a potential case, the better, while the details of the accident are still fresh in your mind and vital evidence is still available.
What Is Nevada's Dram Shop Law?
In most states, licensed alcohol vendors can be held liable for drunk driving accidents if they overserve a patron or serve someone who is underage. These laws are known as "dram shop laws," and can hold bars and restaurants accountable for drunk driving accidents in certain circumstances. Nevada, however, is one of a few states without a dram shop law.
After an alcohol-related accident in Las Vegas, an alcohol vendor such as a restaurant, bar or casino cannot be held liable for furnishing the drunk driver with alcohol, even if the individual was visibly intoxicated while at the establishment. Nevada Revised Statute Section 41.1305 specifically prohibits dram shop claims against licensed alcohol vendors and their employees.
It is possible, however, to hold a social host liable for a drunk driving accident in Nevada. State law holds that if the host of a private party knowingly supplies alcohol to a minor (someone under the age of 21), he or she can be held responsible for any damage caused by the minor's intoxication, including if the minor causes a drunk driving accident.
Las Vegas DUI Accidents FAQ's
When are drivers considered to be driving under the influence?
The law in all 50 states, including Nevada, prohibits anyone from operating a motor vehicle with a blood alcohol content level of .08 or above. This law also includes people driving under the influence of drugs, legal or illicit.
What should I do if I'm in an accident with a drunk driver?
You should:
Call the police and file an accident report.
Seek medical care to make sure your injuries are addressed immediately.
When you are able, contact a local DUI accident attorney to handle your case while you focus on healing.
How can I hold the negligent driver responsible to my injuries?
Being in a DUI accident can change your life instantly. Going after the individual alone and without help could lead you to a dead end with their insurance company.
If you hire one of our Las Vegas DUI accident attorneys, they will:
Communicate with the negligent driver, their insurance company, and lawyer representing them.
Conduct a thorough investigation of your accident to asses the situation and hold the negligent party responsible.
Analyzing your damages including lost wages, medical needs, recovery needs, and pursuing the highest compensation possible for your case.
Is there a time limit on filing a DUI accident claim?
Yes. If you get injured in a DUI car accident, Nevada's statute of limitations gives you no more than two years from the date of the collision to file a lawsuit for a personal injury or property damage. If you fail to file a personal injury claim within two years, you may lose your right to hold a drunk driver – or another party – financially responsible for the wreck.
Contact a Las Vegas Drunk Driving Accident Lawyer
At Koch & Brim, our Las Vegas personal injury lawyers have extensive experience representing the victims of drunk driving accidents. We have handled cases involving drug-impaired and alcohol-impaired drivers, including drivers under the influence of prescription drugs. Because the injuries are usually serious, our attorneys aggressively seek maximum compensation for the victims.
To book a free consultation with one of our expert attorneys, contact us online or call our office at (702) 451-3900.